Chimene and Gerek's Costuming
Under construction.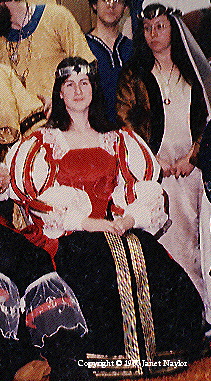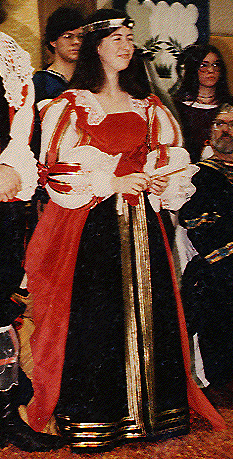 Princess Dorothea's Cavalier by Chimene and Dorothea. Chimene in gold cotehardie and oyster sideless surcote (first picture).

Prince Trelon's livery cotehardie and hood by Chimene.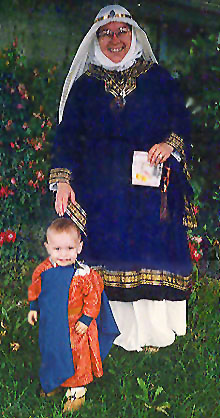 Chimene in 12th C blue wool overdress with white undergown. Ari in silver-shot red tunic and blue cape. All by Gerek.

---
Return to Costume and Textiles Page.
Last updated 6/27/97.
Return to Society Page, Costume Page, or Ravensgard.


webmaster at ravensgard.org